Unlock Your Potential:
Fit4Future Student-In-Progress Program
A program designed to help students navigate their journey of self-discovery and academic growth.
This transformative 6-step journey is designed for students facing uncertainty and challenges while seeking a life and future that utilizes the full potential.
🗸 Certified coach
🗸 Gain profound self-understanding
🗸 Professional guidance in identifying
areas for growth or potential challenges
🗸 Access to a wide set of adaptation tools
🗸 Create an action plan for a fulfilling life
🗸 Access to E-Learning Module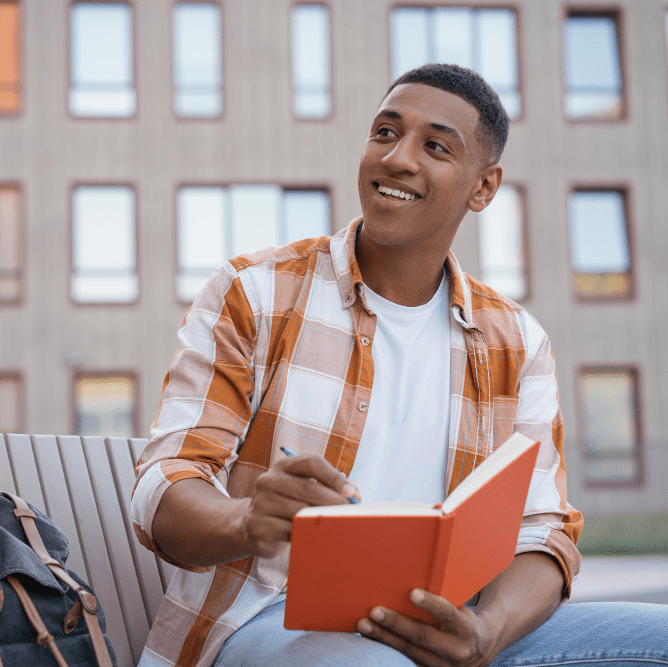 Studying with purpose
A live

free

discovery workshop to find out if the student-in-progress program suits you.
What to expect?
Introduction to each other, coaches, and the course design and methodology (Business Model You)
Workshop duration: 90 minutes
Next date:
Wednesday 13 December at 7:30 pm (CET)

Make your student life strive and dive with us!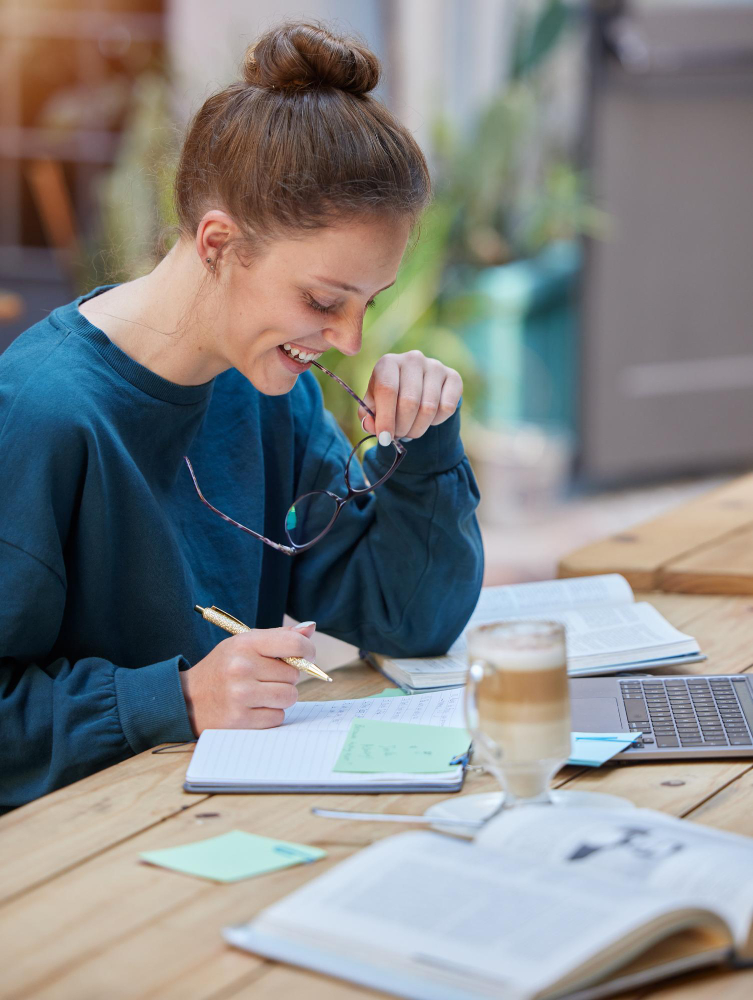 It is our mission to help design your life at and after university, in line with your inner purpose which you will learn to discover.
By applying the 'Business Model You' methodology, based on a holistic approach, the 6-step Student-In-Progress program will help students start shaping their lives by giving rise to their aspirations and unlocking their full potential.
Unique Benefits of the
6-Step Student Program
This transformative journey will provide you with:
🗸 Self-Discovery: A profound understanding of your identity, capabilities, desires, and the discrepancy between your current life status and your path forward.
🗸 Holistic Self-View: The ability to view yourself as a holistic business model, enabling you to identify areas for growth or potential challenges in your personal, social, and academic life.
🗸 Mental Well-Being: Tools to navigate factors within your control and maintain a healthy mental well-being within your student life.
🗸 E-Learning Module: Access to an e-learning module that teaches you how to model your own life and career using Business Model You.
🗸 Collaborative Learning: The digital process is conducted within a group of 12 students, to recognize each other's patterns and to learn from each other.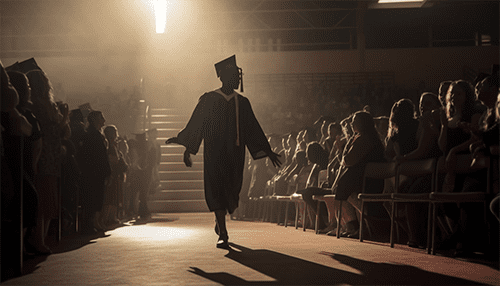 Empower Your Future:
Our vision entails imagining a life that does not already exist.
There is no predetermined, one-best-possible solution when it comes to organizing your life. It is about asking yourself the question question "Who or what do they want to grow into", starting at college, instead of asking yourself the "Who or what you want to be later on?".
Unlocking Student Potential: Embracing Uncertainty on the Road to Self-Discovery
As a student, you're part of a unique journey, discovering yourself on the path to adulthood with newfound independence. But it's not always easy. Societal expectations and distractions can make self-discovery a challenge. Many students grapple with uncertainty about their future, career, and identity. However, our vision suggests that these questions may not be the right ones to focus on. Embrace the uncertainty; it's a part of your well-being.
Join Our Student Empowerment Program and Transform Uncertainty into Your Greatest Strength. Seize Your Future Now!
Let's embark on a transformative journey together. We'll explore your interests, skills, personality, and purpose, aligning them with your life's design. Our structured approach aims to help you thrive in college or post-college life, fostering happiness and productivity while realizing your aspirations.
In small groups of up to 12 people, we'll digitally collaborate, discussing goals, motivations, challenges, and preferences, all while enhancing mental well-being. Through reflective exercises and imagination, we'll redesign your life to unveil your true self and unlock your full potential.
How is the program organized?
🗸 Introduction and program overview
🗸 Meet other participants
🗸 Understand the program's objectives and methodology
2. Onboarding questionnaire (self-assessment)

🗸 Identify personal goals and aspirations
🗸 Assess challenges and preferences
🗸 Self-assessment to understand current status and areas of improvement
3. Six Digital Coaching Sessions
🗸 In-depth exploration of the "Business Model You" methodology
🗸 Breakdown of the 9 building blocks for holistic self-improvement
🗸 Focus on skills, values, passions, and life design
4. Homework assignments will be provided for reflection
🗸 Homework will be required as part of the reflection process
🗸 This exercise serves as a valuable tool to reflect on key insights, action plans during the coaching session
🗸 Students have the opportunity to reflect on their personal experience based on the framework that arises from the program
5.
Define Action Points to
Craft Your Fit4Future Plan

🗸 Formulate a personalized plan for academic and personal development
🗸 Identify actionable steps to achieve goals and aspirations
6. Support and follow-up
(self-assessment)
🗸 Ongoing support to track progress and address challenges
🗸 Self-assessment to gauge personal growth and development
🗸 Opportunity for feedback and guidance
Studying with purpose with Fit4Future:

Make your student life strive and dive with us.
Designing your life at and after university.
Interested?
Claim Your Spot in our live
Free Workshop !
To find out if the digital student program suits you, we are offering a live Free Workshop on Wednesday, December 13 at 7:30 pm. The workshop will take 90 minutes and will consist of an introduction to each other and the program.
 Sign in for the workshop today and find your transformative journey toward self-discovery, personal and academic growth, and a future filled with possibilities. It's time to unlock your potential and design the life you've always dreamed of.
Ready to Embark on a Purposeful Journey?
Your story is waiting to be uncovered, and Fit4Future Formula is here to help you write it with intention and authenticity. Contact us today and embark on a journey of self-discovery and purpose with Fit4Future coaching.
Your purpose is the compass that guides your story.
Let's explore it together.

A representative will contact you to confirm available dates
Payment details will be provided once the date has been set
Step forward to a brighter future:
Unleash your potential with Fit4Future
Student-In-Progress Program.